Intimate Gatherings
"If you really want to make a friend, go to someone's house and eat with him … the people who give you their food give you their heart."- Cesar Chavez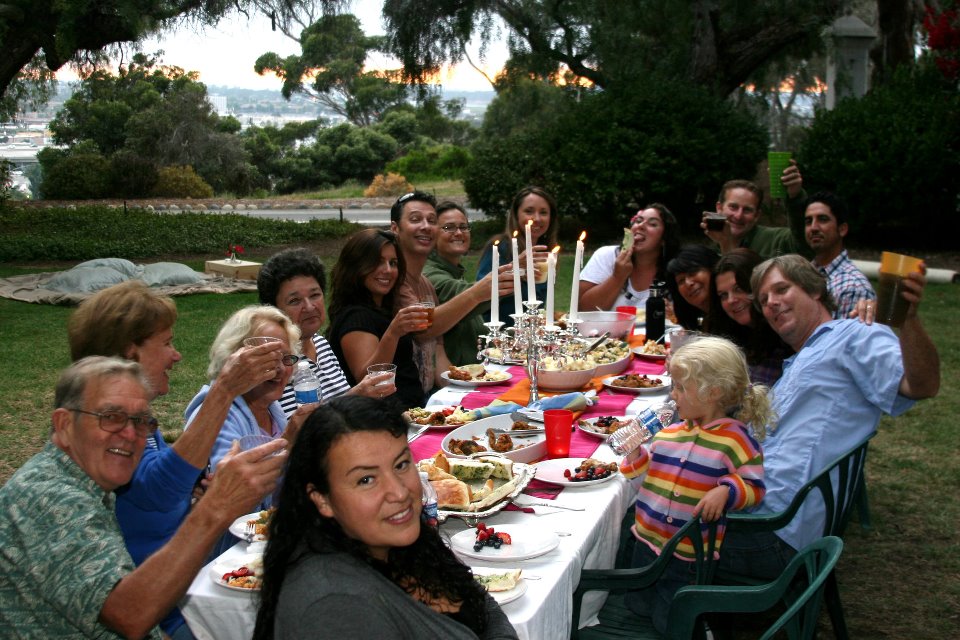 I really do enjoy having my alone time, and most often that includes treating myself to something delicious and really savoring the dining experience by myself. However, my greatest pleasure where food is concerned is in sharing it with others. When you feel the need to gather your friends, family members, lover, clients or colleagues…..what really makes the gathering special is the food. I have created a menu of services that suggests just a few fun and special ways that I can help create a culinary adventure for you and yours.
One disclosure: The Flavor Conspiracy is not a full service catering company. Our specialty is being personal, creative and fresh. I make delicious cuisine, prepared for a variety of intimate gatherings, no more than 40 people. I bring my own assistants, tools, pots, pans, cutting boards & food supplies; but clients that hire me understand that they are responsible for providing plates, linens and the rental of any equipment that might be needed from a party rental company.
Intimate Dining Party (up to 10 people)
This type of party involves a fully plated four-course menu including: preliminary munchies, salad, entrée and dessert. Everything is hand-made, from scratch, using my very own recipes. Imagine having a fine dining restaurant experience in the comfort of your own home. No one rushing you to finish, no filtering of crazy conversations, you can drink your own wine or cocktails, relax and have a night (or day) of just pure delicious fun!
Whether you are planning a romantic dinner for two, a celebration brunch for the close family, or a party for six of your besties; I can customize a menu that will please everyone involved.
I am very comfortable cooking for various dietary needs/choices whether it be super meat lover, vegan, gluten free, or other. All you need to do is let me know any items you would like me to exclude or include, I create a menu, you make the menu choices a week in advance; and then my team and I show up on the day of your gathering and prepare and serve you and your guests. We clear the table and load the dishwasher for you, while you savor the last course of an amazing meal.
Contact me for Brunch/Lunch options.
Tapas Tasting Party (up to 40 people)
Possibilities are endless for a party like this. Just imagine the candles lit all over your casa, Sangria is flowing and your guests are grooving out to awesome tunes; as everyone samples delicious tapas. Using the freshest ingredients available and flavor combinations from around the world, I will feed you and your guests a variety of unique little appetizers. Oh, and people go gaga for my Sangrias (Classic Red, Stone Fruit White, or Tropical Ginger)! They are sure to liven up any gathering.